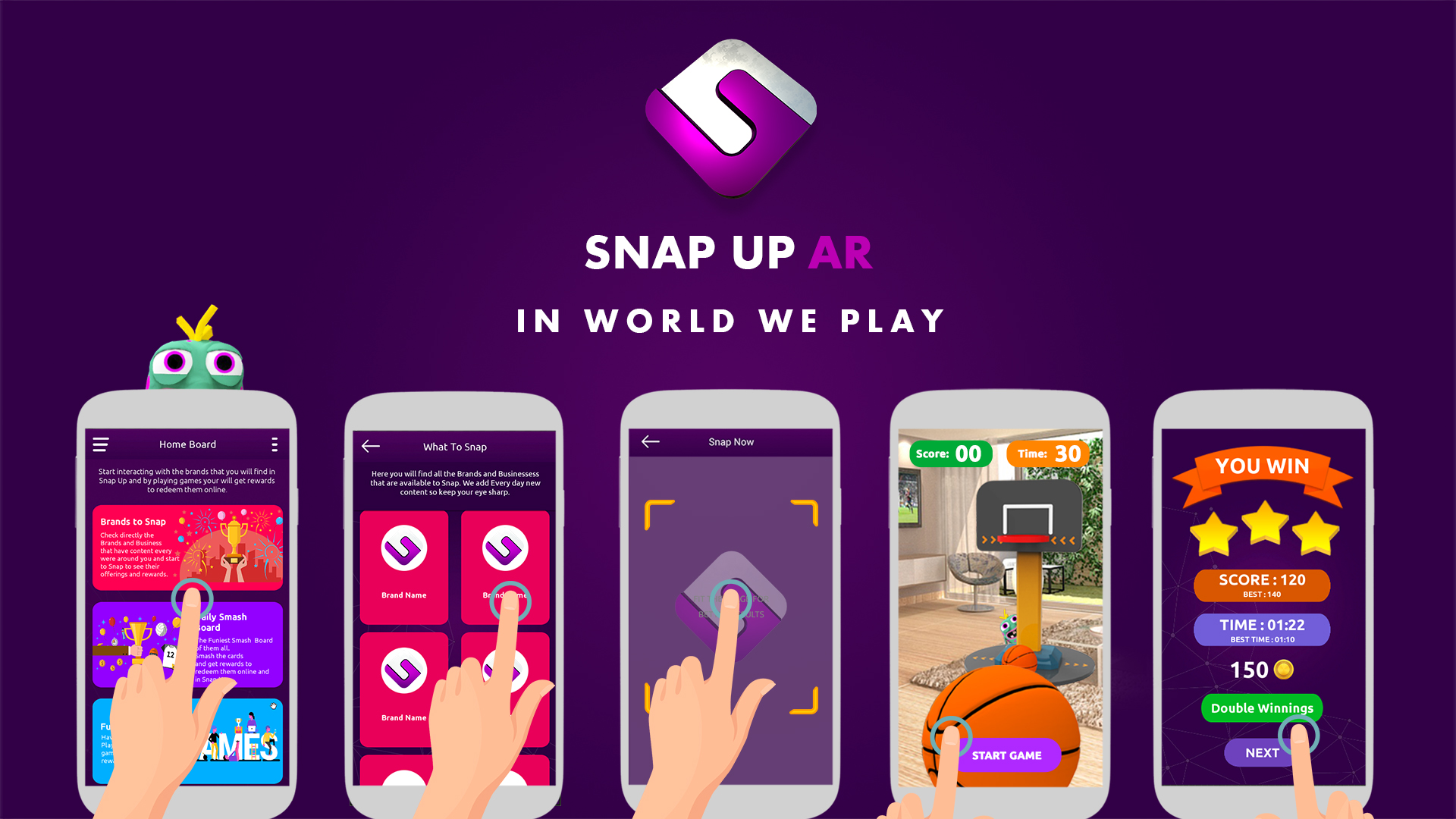 Snap Up AR is a free app / game and marketing tool for Brands that provides to all users playing AR games, have fun and win unique offers to redeem online.
Snap Up utilizing AR Augmented Reality technology produces 3D / 2D interactive content through the mobile device camera and AR Head Wear devices in the future, giving the user real-time interaction with content in its natural environment where it locates augmentation signals from Snap Up AR.
By recognizing any Brand / Logo / Image, the user with Snap Up AR unlocks the unique interactive content.
With every successful interaction (win), the user is rewarded with the unique real world offer the brand provides.